Toronto: 7 days - $1200 + hst/ 
Montreal: 7 days - $1300 + hst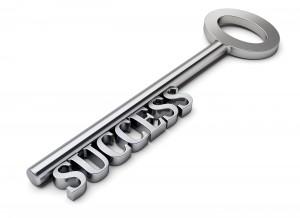 Day 1- Orientation (optional)- We will discusses the structure and set up of the OSCE exam and review of the interviewing process. The session provides important points and a clear understand of what you will need to do for the OSCE cases.   Montreal participants can attend online.
Day 2 to 6- Interactive Session- In each session we will go through a series of cases. The cases will cover all the topics, ideas/scenarios that you will encounter during the exam. These sessions offer a similar framework as the actual exam (i.e: prompt, timed, etc...). We will cover all competencies, including:
Ethics
Legislation
Patient management
Communication
With  these cases you will develop the exam mindset.
Day 7- Non-Interactive Session
Class size: A maximum of 8 participants can join a class. Our focus is not to have a large class, but to have a satisfied class. You are welcome to create your own groups of friends.
Out of Class Support: You will have access to your instructor at all times, to ask questions. You can call or email the instructor at any time. The out of class support is not only available while the course is running, but it is also available until the night of the exam.
Discount: If you attended PharmaSpirit's MCQ prep course before, then you will get $100 off PharmaSpirit's OCSE Prep course.
OSCE PREP COURSE SCHEDULES
Groups will be filled on a first come - first serve basis.
Mississauga- Group 1
FULL
CLASS
1
2
3
4
5
6
7
DATE
Sunday February 19, 2017
Monday February 27, 2017
Monday March 6, 2017
Monday March 13, 2017
Monday March 20, 2017
Monday March 27, 2017
Tuesday March 9 and/or March 11
TOPIC
Orientation Session
Interactive + Discussion
Interactive + Discussion
Interactive + Discussion
Interactive + Discussion
Interactive + Discussion
Non-Interactive
Mississauga - Group Two
FULL
CLASS
1
2
3
4
5
6
7
DATE
Sunday February 19, 2017
Thursday March 2, 2017
Thursday March 9, 2017
Thursday March 16, 2017
Thursday March 23, 2017
Thursday March 30, 2017
Tuesday March 9 and/or March 11
TOPIC
Orientation Session
Interactive + Discussion
Interactive + Discussion
Interactive + Discussion
Interactive + Discussion
Interactive + Discussion
Non-Interactive
Mississauga - Group Three
FULL
CLASS
1
2
3
4
5
6
7
DATE
Sunday February 19, 2017
Monday April 3, 2017
Monday April 10, 2017
Monday April 17, 2017
Monday April 24, 2017
Monday May 1, 2017
Tuesday March 9 and/or March 11
TOPIC
Orientation Session
Interactive + Discussion
Interactive + Discussion
Interactive + Discussion
Interactive + Discussion
Interactive + Discussion
Non-Interactive
Mississauga - Group Four
FULL
CLASS
1
2
3
4
5
6
7
DATE
Sunday February 19, 2017
Sunday April 9, 2017
Sunday April 16, 2017
Sunday April 23, 2017
Sunday April 30, 2017
Sunday May 7, 2017
Tuesday March 9 and/or March 11
TOPIC
Orientation Session
Interactive + Discussion
Interactive + Discussion
Interactive + Discussion
Interactive + Discussion
Interactive + Discussion
Non-Interactive
Mississauga - Group Five
FULL
CLASS
1
2
3
4
5
6
7
DATE
Sunday February 19, 2017
Friday April 14, 2017
Saturday April 15, 2017
Saturday April 22, 2017
Friday April 28, 2017
Friday April 29, 2017
Tuesday March 9 and/or March 11
TOPIC
Orientation Session
Interactive + Discussion
Interactive + Discussion
Interactive + Discussion
Interactive + Discussion
Interactive + Discussion
Non-Interactive
If you have any other questions, feel free to e–mail us at info@PharmaSpirit.com or call us at 905-808-5587